SECURITY IMPROVEMENTS AT CHAMBERS COUNTY SCHOOLS



Bob Harding-Shawmut Elementary School, shown at left, is one of several Chambers County schools that has been equipped with a new security system to restrict public access to the building.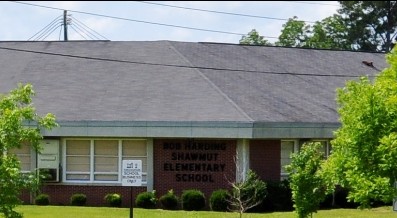 New security equipment restricting access to school buildings in the Chambers County School District is making facilities safer for students and faculty that occupy them.
"At the conclusion of the previous school year, we began installing magnetic lock systems on the entrance doors of several schools. These systems do not permit a door to be opened until a staff member inside the building activates a release of the lock", said Chambers County School Superintendent Dr. Kelli Hodge. "The safety of our students, teachers, and support personnel is a top priority that we take very seriously, and these new systems will help to insure better security."
Schools thus far that have had the equipment installed, or are in the process if installation, include Fairfax, Shawmut, Huguley, Lafayette Lanier and Eastside elementary schools, J. P. Powell and W. F. Burns middle schools, and Five Points School.
"The current state education budget contained additional funding which allowed expenditures for school security. We're now in the process of determining areas of greatest vulnerability, and addressing each of them on a priority basis", said Hodge.
The main focus for additional improvements will be upgrading video surveillance and possibly alarm systems at J. P. Powell and W. F. Burns middle schools, as well as Valley and LaFayette high schools.
"We'll utilize the available funding as far as it goes", Hodge added. "Our goal is to make each campus as safe and secure as possible. As more funding becomes available, we will continue our pursuit of this goal."
In addition to new security equipment, the Chambers County School District has implemented an aggressive school safety plan that addresses particular situations where safety may be in jeopardy. Frequent drills are conducted to keep students and staff prepared for appropriate measures to be taken during such incidents.